(Toxic) Alcohol Sales Are Up 55%! *

If you drink, please drink from…

… healthy, natural, clean sources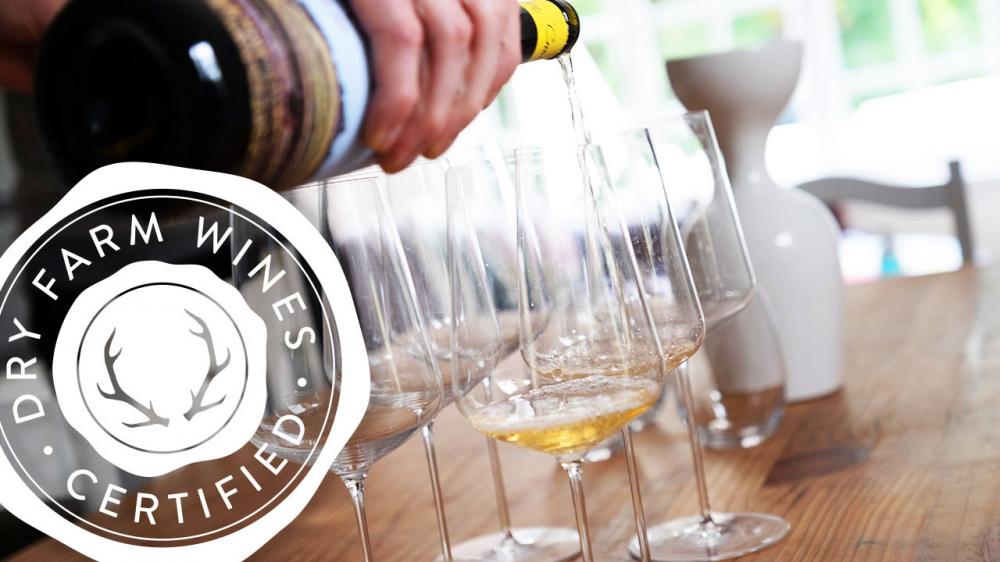 With alcohol sales significantly up recently, I feel you it's a relevant time to remind you about the healthier, lower alcohol experience of pure Natural Wines.

And their Lab-tested Rosés.

When your Rosé doesn't have any sugar, is lower in alcohol, and farmed organically, there are so many things you can do, like…

Sunday Brunch
Because their Rosé's do not have any sugar and are lower in alcohol, you can enjoy them midday without sacrificing the rest of your afternoon. Drink a few glasses during the day at home on the weekend without feeling the same headache from conventional wine.

Quick Aperitif
The buzz from their lower alcohol, lab-tested Natural Rosé  is unique. It doesn't weigh you down, it elevates you. You can enjoy a glass as you reflect alone without feeling the brain fog.
(TBH – I had to Google Aperitif  – it's an alcoholic drink taken before a meal to stimulate the appetite. Look, together we learned a new word today)
Dinner Companion
Their Rosé's pair really well with food since they don't have common wine additives like thickeners or heavy doses of sulfites. Their vibrant, fresh profile elevates any meal, from bright salads to grilled fish. And while you're working from home, you can get creative.

Wake Up Fresh
The best part about their Rosé's is how it makes you feel the next day. You can avoid the usual headaches and hangovers from traditional Rosé's  and instead wake up fresh for your active lifestyle.

Delicious Taste – without sacrificing your health
Their Natural Rosé's have been said to taste like:
– Under ripe strawberry, bright acidity, lively finish
– Lush canteloupe, smooth tannins, balanced palate
– Beautiful tropical fruits, structured palate, lively finish

Talk about a refreshing uplifting experience during these challenging times!

With Spring in full swing, I now have three bird nests around my cottage. I'll try and grab a picture to share with you soon as the baby birds are soon hatching. As I am typing I can hear the birds chirping.

For this Spring Season, Dry Farms Wine is offering a Spring Rosé – either a one time buy or a temporary subscription. As the weather gets nicer, this rosé offer is a cleaner, sugar-free way to indulge in a glass of wine during Spring. 

Their Classic Membership + Penny Bottle is still available including an educational natural wine ebook.

Curious about the potential Brain Health implications?

Read on….

Moderate daily alcohol consumption is a cultural staple in almost every Blue Zone — the regions of the world where people live the longest and healthiest lives. 

Yet alcohol is well established as a brain toxin. A large body of research shows that drinking too much damages your brain cells and can contribute to dementia, stroke risk, brain inflammation, and more.

So, is alcohol healthy or harmful for your brain?

It turns out, in the right amount, alcohol can have many cognitive benefits.  

But first things first: it's true alcohol is a toxin. It can be very dangerous, and can certainly damage your brain, especially when you drink too much of it, and with higher alcohol concentrations. 

Drinking to excess can kill brain cells, which can increase your risk of dementia and Alzheimer's. It can also impair your focus, reduce memory, cause brain inflammation, and increase your risk of stroke.

Recent data shows alcohol consumption has been on the rise, up 17% since 2005. Most of the Western world uses it as a depressant to combat anxiety. And with depression and anxiety up during this Pandemic, purchases have skyrocketed to 55% in recent reports.

But there is significant research showing that low to moderate amounts of alcohol – roughly two glasses of wine – can improve brain health in a few different ways. 


Better waste clearance.

 Mice given small amounts of alcohol (equivalent to a couple of drinks a day) showed an 

increase in glymphatic function

 — their brain's ability to clear waste products. This gets rid of the damaged proteins that contribute to Alzheimer's, Parkinson's, and other forms of dementia.

Enjoying a couple of glasses of wine a night could decrease your risk of cognitive decline and help you live a longer life.

This is why we partner with Dry Farm Wines. 

As the world's premier low alcohol, Natural Wine source, Dry Farm Wines finds wines made from organically grown grapes and lab tests them to meet their strict health criteria. 

One of these health criteria is alcohol. All wines must be below 12.5%, with many below 11.5%. This is because a glass of 11% alcohol wine is very different from a glass of 16% alcohol wine. By giving your liver time to process, lower alcohol also provides the benefits of alcohol while reducing the downsides. 

But, the wines are more than just low alcohol. Each wine is vetted to meet rigorous standards, including:


No sugar (less than 1g/L)

Lower sulfites (less than 75 parts per million)

Only organically grown grapes

No industrial additives like thickeners or dyes

All native yeast fermented

No irrigation

With sugar damaging your digestive tract, feeding candida, reducing enzyme production and suppressing your immune system for up to six hours, if you indulge with alcohol it's no better time than to consider a no sugar wine.

Dry Farm Wines works exclusively with small family farmers to offer a pure Natural Wine experience grown the way nature intended.

A Dry Farm Wines certified wine allows you to take pleasure in wine daily and enjoy the health benefits of moderate alcohol consumption. Many cultures around the world uncork wine casually every night, alongside delicious food and in the company of friends and loved ones.

Experience the same low alcohol wines by visiting Dry Farm Wines here. 

Drink moderately to enjoy the world's purest Natural Wine, always in good health. 

Here are the two specials currently trending and in fashion:

===>Spring Rosé – either a one time buy(3 or 6 bottles) or a 3-month temporary subscription. As the weather gets nicer, this rosé offer is a cleaner, sugar-free way to indulge in a glass of wine during Spring. 

===> Classic Membership + Penny Bottle + the natural wine ebook. 

Plus there is no risk. They offer a 100% Happiness Promise. For  Every Bottle. No Questions Asked Every bottle they send you is protected by their signature Happiness Promise. If you don't like a wine for any reason, they will either replace the bottle or refund you in full, whichever you prefer.​​

Enjoy the pleasures of drinking again, without compromising your immune system.​

Cheers to your GREAT GUT,
Joel

BTW –  If your friends and family enjoy wine, this is the perfect mail order gift so you can help their immune system(vs. the other alternatives) while they get to enjoy the alcohol they are already drinking. Then over video camera, you can have a virtual happy hour. Unlike that woman whose zoom video  call that went viral, remember that your webcam follows you if you take your phone with you to the bathroom. #ThankMeLater

BTW2- If you're looking to go on a Quarantined #stayhome Dry Farms Natural Wine's Tour, consider the map below 😉